Dec 18th, 2011 by renee |

Comments Off
This month's guests were Nicholas Malevé and Seda Gürses who discussed Access & Anonymity. We met them in Brussels at Constant Centre for Art and New Media, an interdisciplinary arts-lab based and active in Brussels since 1997. Constant utilizes free software and free licenses and works with artists, activists, curators and reflects on how this free culture is produced, how it develops, and in which context it takes place. Constant organizes workshops, print-parties, walks and the bi-annual multidisciplinary event Verbindingen / Jonctions 13 -(Connections), from 30 November to 4 December.
Nicholas Malevé is an artist, software programmer and data activist 
developing multimedia projects and web applications for and with cultural 
organisations, such as Constant. His current research work is focused on cartography,
 information structures, metadata and the means to visually represent them.
 Nicholas presented the concept of access, the connection between artwork and movement, free-software and sharing code, along with explaining GPL (General Public License) and the Creative Commons licenses. We first defined what copyright is, as it makes you decide how you distribute your artistic work, also with others and the way you want to share what you do. One of his recent, collaborative projects, http://academycommons.net/, is a net tool for connecting spaces of research and knowledge production to be used by an open community of researchers beyond bureaucratic or geographic boundaries. Academy commons.net originated from people who have a practice, coming from below, not from top down. A tool with which to collaborate for both students and teachers, it is designed to infiltrate or follow classes when you are not subscribed. It explores a grey zone within the academy, with the position of the 'free' student, the guest listener 'el oyente' or the 'l'éleve libré'. It is a website where you can post other events, alternative education of free schools, quite possibly an e-bay of events. Nicholas reflected on the changing the role of the researcher, how can we connect our practice of research, how do we connect with people outside of our faculty? The last part of his lecture was entitled E-traces with a closer inspection of the rapid enclosure of the internet, IP addresses and web 2.0 ideologies. Rather than encouraging re-use, policies are now aimed at protection, restriction and enforcement. It is this shift, and its ensuing consequences that deserve attention and form the basis for reflections on contexts of interpretation and why they matter.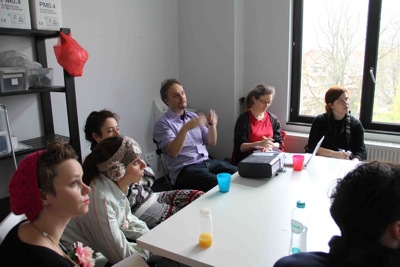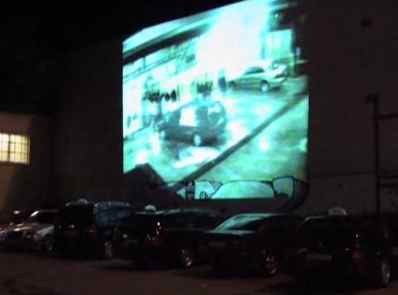 Seda Gürses is a researcher working in the group COSIC/ESAT at the Department of Electrical Engineering in K. U. Leuven, Belgium. Her topics of interest include privacy technologies, participatory design, feminist critique of computer science, and online social networks. Seda elucidated her research on anonymity in technical as well as cultural contexts, the spectrum being anywhere between anonymous communications and anonymous folk songs. She discussed the use of anonymity as a strategy in networked systems like the Internet especially with respect to profiles. What are the different types of anonymity available on the internet, e.g., anonymous communications, database anonymization, anonymous texts, anonymous artefacts? Seda began by introducing Michelle Teran's work Surveillance Cinema that utilizes CCTV in different cities and spaces by capturing the signals, then projecting them onto public walls. Anonymity is a powerful concept and strategy. It transgresses concepts like authorship, the original, and the origin, presenting itself across important elements of our lives like songs, poems, oral histories, urban legends, conspiracy theories, chain mails. For centuries anonymity has been used by communities to articulate the voice of the collective. Anonymous statements or artifacts, those things that come out of anonymous production, have signified the cultural practices, beliefs and norms of communities past, while enabling a space for future collectives to build. Some contradictions on anonymity range from the fact that it is quite hard to do it, and that it doesn't actually work. The problem is that any anonymous data can be linked! No data set can be completely anonymized once it disconnects. If you anonymize data, then data protection doesn't apply, you loose your rights. You become free but have no protection, a paradox. Corporations use anonymity, so it's hard to make them liable.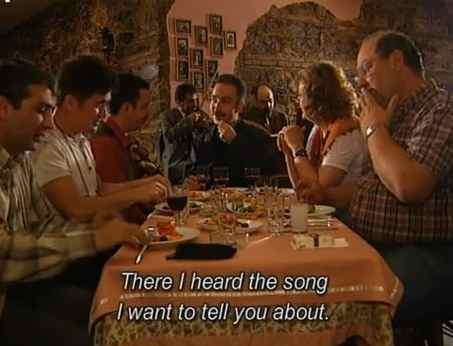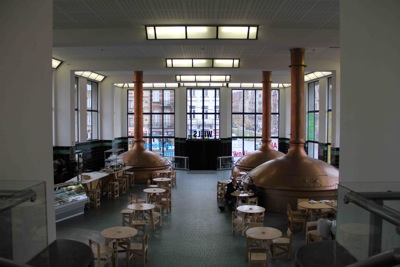 Seda then showed us an example of an anonymous artifact, Whose song is this?, a documentary by Adela Peeva. In her search for the true origins of a haunting melody, the filmmaker travels to Turkey, Greece, Macedonia, Albania, Bosnia, Serbia and Bulgaria. The trip is filled with humor, suspense, tragedy and surprise as each country's citizens passionately claim the song to be their own and can even furnish elaborate histories for its origins. See Seda's text Pets and their users. The objective of this paper is to show that PETs (Privacy Enhancing Technologies) are indispensable but are short of being the privacy solutions they claim to be.
We traveled through Brussels and in-between our lectures stopped by Wiels Contemporary Art Centre to view the exposition Riffs by Yto Barrada, whose photographs, films, publications, installations and sculptures engage with the peculiar situation of her hometown of Tangier, Morocco. Devrim Bayar, residency curator, was there to greet us and explain their international residency programme. We also visited an expansive survey of the work of Polish sculptor Alina Szapocznikow and Reporter without boundaries, by Annelies Vaneycken, a social design project which reflects the everyday life in Brazilian Favelas through a newspaper, Journal of Unread articles, with these same texts fly posted on walls of the favelas.