Mar 5th, 2010 by renee |

Comments Off
Last month we viewed and discuss the installation, 'If You Lived Here Still', an archive project by Martha Rosler. Organized as part of Casco's year-long programme 'User's Manual: The Grand Domestic Revolution', the years 1989-1991, artist Martha Rosler organized her project 'If You Lived Here…' at the Dia Art Foundation in New York City. Yolande van der Heide gave us a tour of the show. 'If You Lived Here…' was a seminal group project on housing, homelessness and the systems and conditions underlying them such as gentrification, bureaucratic complicity or non-compliance and increasing privatisation of the public sector. It took a radical approach toward art and institutions of that time, in a mode that might be called cross-disciplinary and "participatory". Besides the archival materials that expose the organisational and research processes behind the project, more research documents that Rosler has assembled or solicited others to contribute over the last 20 years are installed for close reading at Casco. These also include new materials gathered in Utrecht. We then worked on our 'showreel', it's coming along.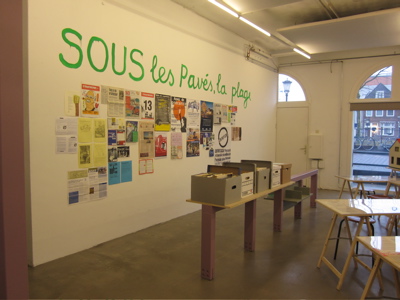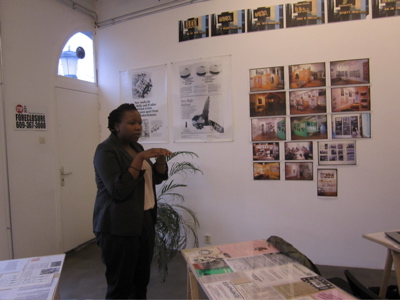 Frans-Willem Korsten then gave us a guided tour on bikes of the phenomenon of Leidsche Rijn. Continuing his discourse on 'Reading the city' he presented last December, we will now venture outwards and into the city, thinking about putting tools such as narrativity, theatricality, lyric, spectaclicity and gamistry into practice. 'Leidsche Rijn, now Utrecht, has been and still is the biggest expansion project in Europe. In just a decade an entire city has been added to the already existing city body. We biked to the newly built city parts and travel around there. The question at the back of our minds will be how to think of city limits. Have they become non-existent? What are the implications of this limitlessness? How can the urban landscape be transformed and what are its spaces for negotiating equity?' We also had the chance to swing by the most happenin' spot in all of Leidsche Rijn, the Emmaus second hand store. Most of us were able to find something we liked. See Frans-Willem's full text here.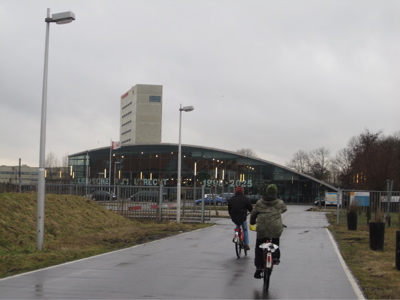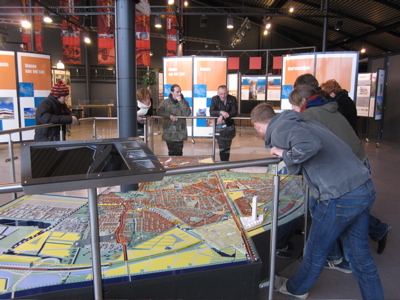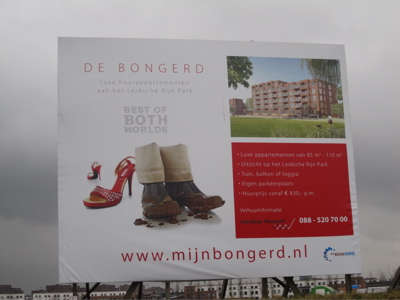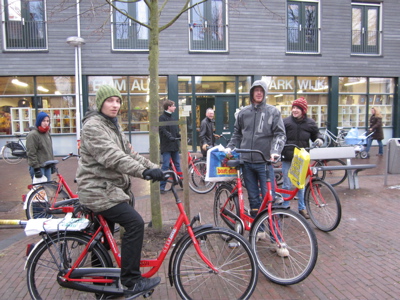 Evening lecture and dinner was with our guest Marina Vischmidt who was also invited to 'User's Manual: The Grand Domestic Revolution' by Casco. Her lecture used 'domestic work as an optic to examine structural and political transformations in the social roles of work and art in the past several decades, starting with the exemplary case of Modernist design and its drive to rationalize the space of the kitchen. The general analysis of how the escape from work, and the extension of work — or the commodity- to all realms of social life, is central both to the development of capitalism and the politics that contest these developments, principally feminism, Marxism and the post-Marxist 'immaterial labour' discussion. The key role of the 'domestic labour' debates was to concretely analyse how any political revolution needs to start from the basic relations of day-to-day life, and abolish the distinctions between private and public, work and non-work that kept women in the 'domestic labour ghetto'. Politicised art practices too tried to overcome their separation from work, a separatuon that was grounded in a naturalized, boundless 'creativity' that ignored its social conditions of possibility. But 'work' is no longer central as a social identity, and those strategies are historical. Or are they?' Please see Marina's full text here.