Jun 19th, 2010 by renee |

Comments Off
Thursday at DAI consisted of studio visits in the morning and through lunch, continuing in the train as we moved onward to Utrecht for Waiting for the political moment. Renowned English philosopher Simon Critchley's flight from JFK had to turn back and his speech discussing how the interrelation of force and fiction structure politics today was read instead by a stand-in.
Lebanese artist Rabih Mroué then presented his performance 'The Inhabitants of Images' (2009) which engages with the use and misuse of images for political and ideological purposes in Lebanon and the Middle East. The images in the piece set off a flow of speculation touching upon the fabrication of political mythologies and manipulations. This was one of the artist's lecture-performaces, comprised of three parts focusing on an 'impossible' poster. Afterwards we went to BAK and saw Mrouré's solo exhibition 'I, the Undersigned' curated by Cosmin Costinas.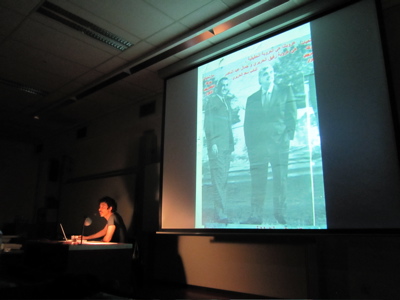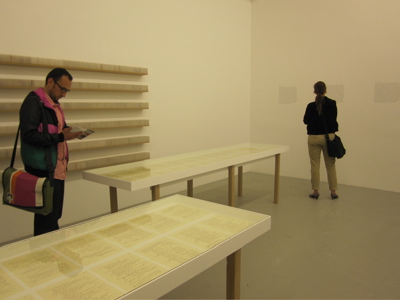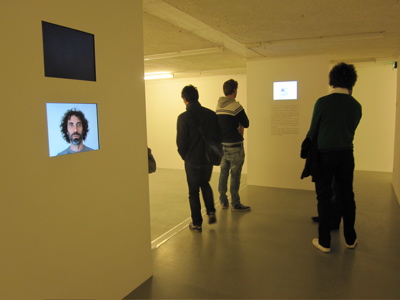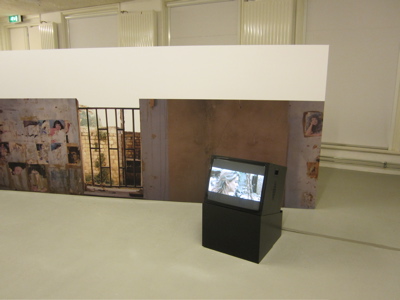 Our last day of this year was in Haarlem at the Nieuwe Vide, where we have been doing a series of presentations for The Object Lag. Presentations by Lauren Alexander and Kostas Tzimoulis on May 23rd and Frederik Gruyaerts and Anna Hoetjes on May 30th dealt with the concept of translation. Eva Olthof and Charlotte Rooijaker use the Teylers museum as part of their research for the Object Lag's most recent module 'The Archealogy of Autonomy'. Eelco Wagenaar will make a presentation entitled Sorted (or get sorted) together with David van der Veldt and Tabo Goudswaard for the Day of Architecture. We discussed the individual Salto videos which will be broadcast this summer.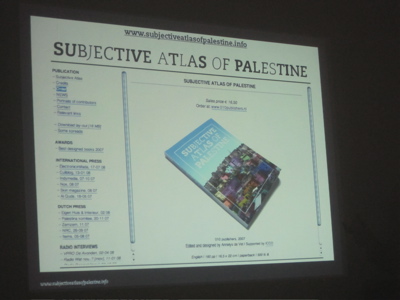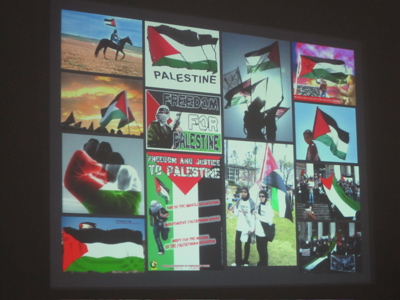 After lunch our guest, Annelys de Vet, graphic designer and course director of Sandberg Institute MA Design programme, gave a lecture entitled 'The long tale of democracy, or shorter visual strategies' and showed us four projects from her Subjective Atlas series. "In the media society we currently live in, populism determines the tone, and increasingly the content, of public and political debates. It's a society in which fear influences many opinions and decisions. As citizens in this society, we have to be cautious, and as designers and artists we should be critical and aware of our responsibilities. It is in this context that I'd like to deal with design, and in particular with designing as a public business. Design today doesn't so much anymore exist as a book, poster or stamp; as a medium – it exists first of all ín the media, it's a discourse. The meaning lies in its relationship with its environment – in the context. So designing is no longer about shaping information, but about how to deal with information. It is not the medium that is the message, but the mentality that's transmitted."