Feb 28th, 2011 by Patricia Sousa |

Comments Off
Regarding the gaze of the modern leisure tourist, expectations are to a large extent 'conditioned' by Web descriptions of hill stations as this source of information is widely available in India. Over 70% (51 visitors) of the 72 Indian leisure tourists to the hills interviewed in December 2007 claimed to have used the Web to learn more about Ooty and Yercaud. Although each hill station is different, they still share many similarities, and Web images tend to highlight common features of scenic beauty such as the lake, the Anglican church, cottages with their gardens and hedges, a range of local picnic spots, waterfalls, wildlife, sites with panoramic views from the hills, tours of tea gardens and coffee estates and particular features such as the Botanical Gardens in Ooty, the Nilgiri railway, and above Yercaud, the Shevarayan temple.
Baker, Kathleen."The Changing Tourist Gaze in India's Hill Stations: Vignettes from the Early 19th Century to the Present", Tourism and Visual Culture:Theories and Concepts vol.I, CAB International, 2010.
As a possible project for the forthcoming days I would like to develop an audio guide for a certain neighborhood of Bangalore. Instead of having its use restricted to the direct experience of the place I would like to extend this experience to the Web, and to the relation with the information made available through it.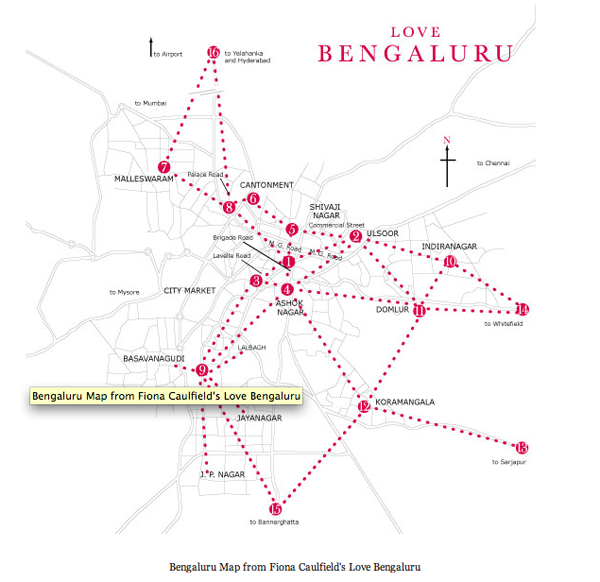 image source: http://www.lovetravelguides.com/?page_id=581