Aug 2nd, 2010 by Lauren Alexander |

Comments Off
Populism is a brand, promoted through reality TV
This project was developed in collaboration with Foundland, a collective with two other artist/designers Ghalia Elsrakbi and Dirk Vis. We research the functioning of design and media within a political context.
The visibility of politicians on television and in the media is ubiquitous and continuous. Consequently, politicians create a distinct television persona for the public. They need to represent the idea of authenticity, trustworthiness and efficiency, as well as feed into mainstream expectations of entertainment, spectacle and beauty in order to capture and hold public attention.
In early 2010, Rita Verdonk released a promotion video on youtube, for her populist party called, Trots op Nederland. This video was instantly ridiculed by the media, for its over the top and amateur hilarity. Rita Verdonk visualises what is fundamentally wrong with Dutch society, and she does this by making use of similar techniques seen in reality television shows like, Rescue 911, and Crime 360. She re- enacts scenes of violence and abuse in order to promote her own political agenda. Foundland retraced Rita Verdonk's steps, back to the set where she filmed this "reality" TV promotion video. This neighbourhood in the south of Holland, in Den Bosch, is intended to represent a "typical" Dutch scenario.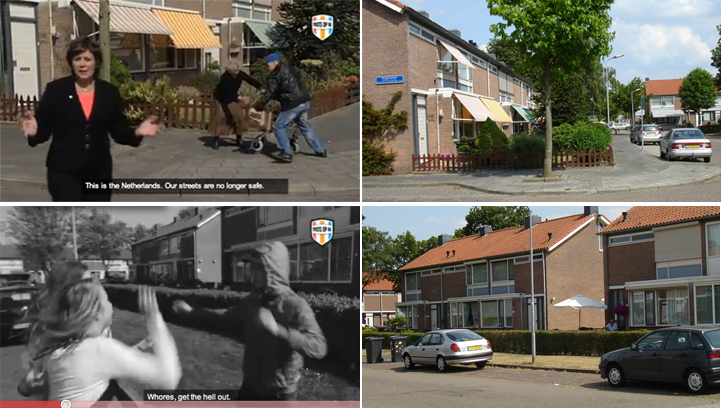 Hildebrandstraat, a video about the street where this promotion video was filmed, will be screened on Salto TV in summer 2010.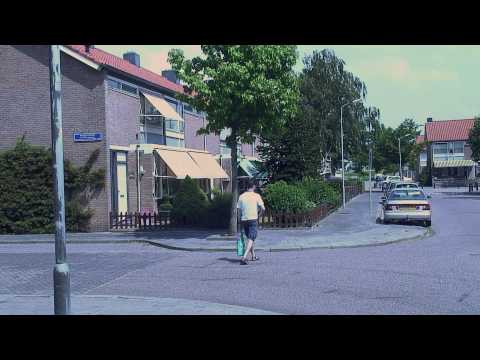 COMING SOON…
Foundland also designed a speculative hand of power cards, especially for the upcoming edition of Open magazine (out in September 2010) dealing with the theme of populism. We responded with a collection of observations connecting reality television brands to the populist branding tactics of Obama, Palin, Berlusconi, Verdonk and Wilders. Here is a sneak preview.